Astrid, Dave, Alan, Rita and Chris working in the hot sunshine in the cemetery today (10 July 2022). Alan, Dave and Chris worked on the Greenslade / Durant 10-69 grave, where the end kerb had been hit by the mower, and damaged and one of the long kerbs pushed out of position. The green glass chippings had been removed a couple of weeks ago; today's job was to check the other kerbs for damage, fortunately only the small kerb was broken and will need to be pinned together by Fine Memorial. The other kerbs and the three paving slabs that were fitted inside the grave to prevent weeds from growing through and taking over were levelled and cleaned ready for Fine Memorial to make the repairs and cement the kerbs back together. The area surrounding the grave was also cleared of weeds and grass and a photo taken. A job well worth doing even though it was a very hot day!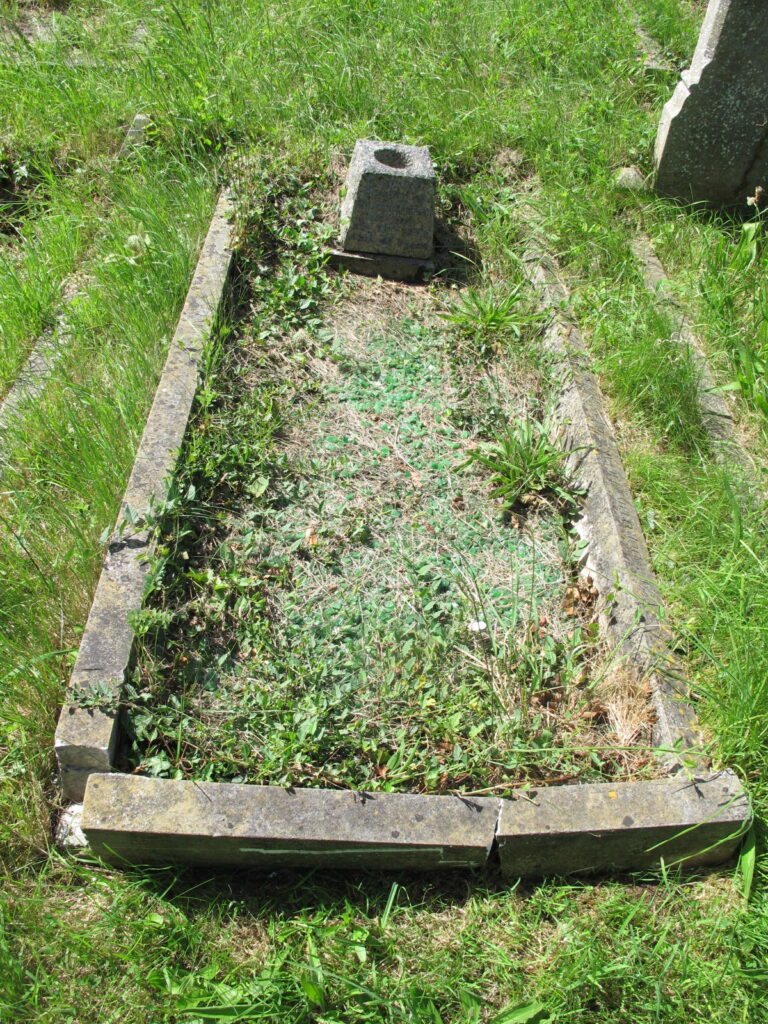 Astrid and Rita worked on the two graves nearby, clearing ivy from the headstone and weeds from the inside of the Storey 10-72 and the Corner 10-71. They then watered the wild flower area.
SDC had been in and cut the grass, this time they left an area in the centre of the 'Paupers' area un- cut so the wild flowers could grow which we all thought was a brilliant idea. Thank you SDC.
The Friends of the Wembdon Road Cemetery are part of the National Federation of Cemetery Friends.