As Alan and Rita are unable to come in on Sunday, they thought they would do their bit today (28 September 2022).
Work was concentrated on the graves between the Brown 8-43 and the Spiller 8-47 graves. These graves were the 8.49 Friend, 8-48 Gillard, 8.41 Ball and 8-42 Trotman. The graves needed clearing of weeds and grass that had taken over this area. All four graves were exposed but work still needs to be done to cement a number of the kerbs and posts back together. As the Brown and Spiller graves are important memorials, it was felt the area around them should be cleaned up and in a reasonable state. Good progress was made with two dumpy bags filled, with the area in front of the Brown and Spiller graves still needing to be cleared, in this area are also the Whitby, Carey, Harris and Badger graves that need to be worked on. Too tired to pull the filled dumpy bags over to the storage area so hopefully the gang on Sunday will do this for us.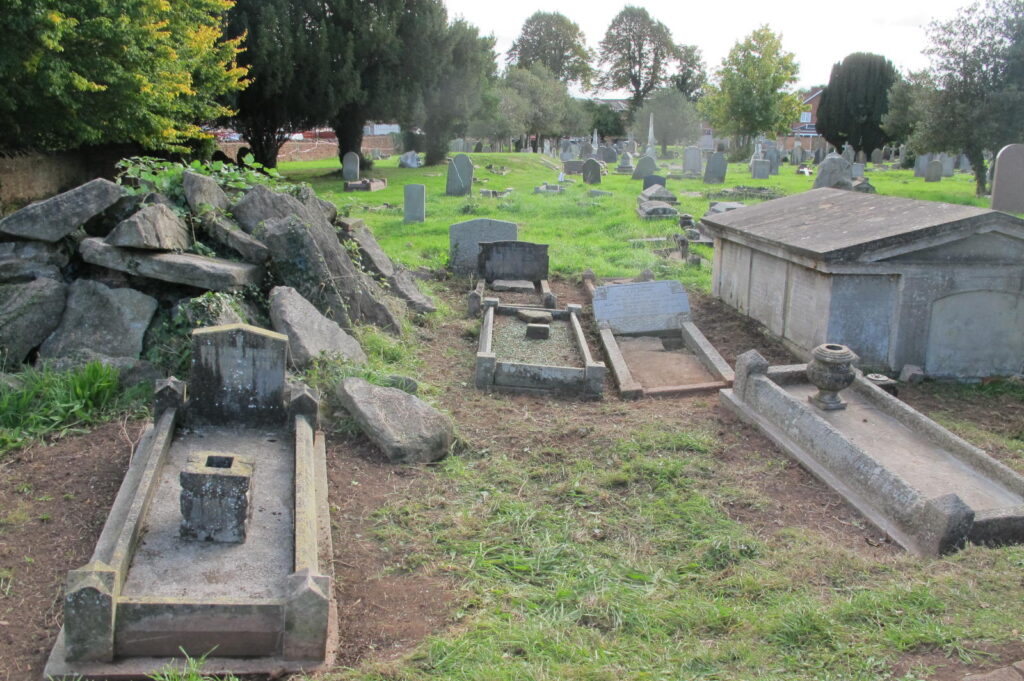 The Friends of the Wembdon Road Cemetery are part of the National Federation of Cemetery Friends. See last Sunday's diary here.