345033 Rifleman Frederick James Banerman Dowdeswell 6th Rifle Battalion The London Regiment
Frederick James Banerman Dowdeswell was born in April 1886 in Weymouth, Dorset, to bank cashier Frederick Thomas Dowdeswell and Edith Laura Bannerman. He was baptised in the church of St John of Jerusalem in South Hackney in London on 11 July that year.
In 1901 his father, mother, maternal grandmother, two sisters and brother Algernon, lived in Salisbury. In 1911 his father, mother and two sisters lived in 23 Alexandra Road, Bridgwater. During the war Frederick's mother lived in 54 Victoria Road. However, it is entirely unclear where Frederick was during this time.
Sometime during the war he enlisted in Holloway, where he lived, joining the London Regiment. Frederick was killed in action in France on 24 September 1918, during the attack on St. Quentin. He was 32 years old.
His name is recorded on Panel 9, the Vis en Artois Memorial, Haucourt, Arras. His name is included on the Wembdon Road Cemetery Memorial 241, inscription: Frederick J. B. eldest son killed in action 25th Sept. 1918 aged 32 years. Frederick T. Dowdeswell at rest September 30th 1921 aged 69. Also Archibald John second son entered into rest Dec 11th 1951 aged 64 Edith Laura Bannerman Dowdeswell 6th Jan. 1863 8th April 1956 A beloved mother, a loving heart, her remaining children bless her memory. What is home and where but with the loving. Dorothy M. Dowdeswell eldest daughter 12th Dec. 1973.
His brother Algernon Leslie Dowdeswell served as a clerk, Paymaster's Department on HMS Marlborough, seeing action during the Battle of Jutland. He later served on HMS Oak and survived the war.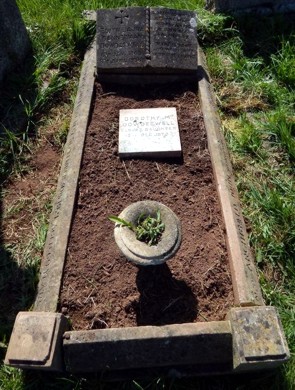 Each of the war stories on our website have been updated in our book, Bridgwater and the First World War.