The Conservation of the cemetery and its memorials has been one of our primary aims and below you will see some of the dramatic results which have taken place over the last couple of years, other examples have been recorded for posterity in the Members Section.
Conservation is of course an ongoing process, some graves especially those in the Anglican Chapel Corner were partially funded by the Friends. This would not have been possible without the very generous support of 'Fine Memorials' of Bridgwater and your membership. Many private individuals have also come forward to arrange for family memorials to be repaired and we would encourage you, if you have a family memorial in the cemetery, to get in contact to see what can be done for its conservation. Donations towards the general conservation work also go a very long way as well: please press Contact Us below
Other people have been generous in supporting our endeavours in 2011 after disentangling the monument and undertaking research we were fortunate to receive Grade 2 listing for the important Cook memorial from the Department for Culture, Media and Sport. We are particularly grateful to Sedgemoor District Council for strimming the entire cemetery which they undertake every year.
The flora and fauna within the cemetery are not being overlooked either, there is at least one holm oak tree here reputed to be older than the cemetery itself. Our efforts aim to encourage the wildlife in a sustainable manner, replacing where possible invasive species with native plants and shrubs, so that the heritage can be preserved alongside rich biodiversity.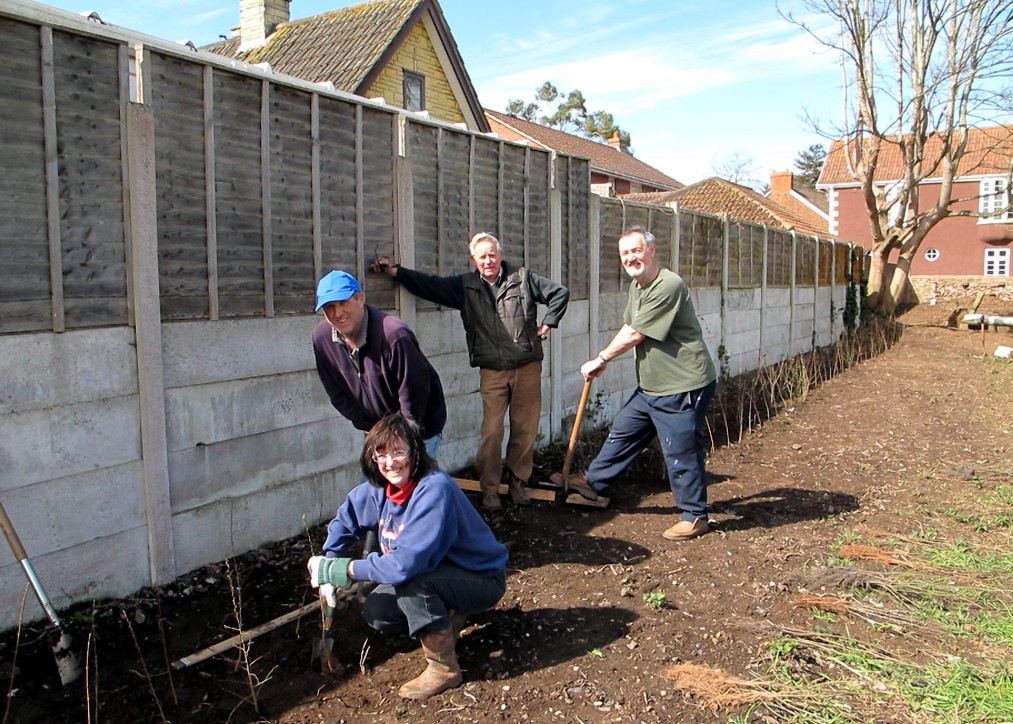 The large area known as the Paupers section where there are no memorials at all is to revert back to a sustained wild flower meadow as soon as we are able. For the first time in its history a memorial has been erected to commemorate those lying here due to the generosity of Co-operative Funeral Services of Bridgwater.